inspiration to installation service from the walls in
At CJ & Associates, Inc. we take our mission of "inspiration-to-installation service from the walls in," very seriously. Many of our clients do not know exactly what they need but realize that change is necessary. Our interior designers work hard to understand your company or organization and its goals, so we can help you envision all the potential for your space. Take a look at these samples from our portfolio to get a sense of the possibilities.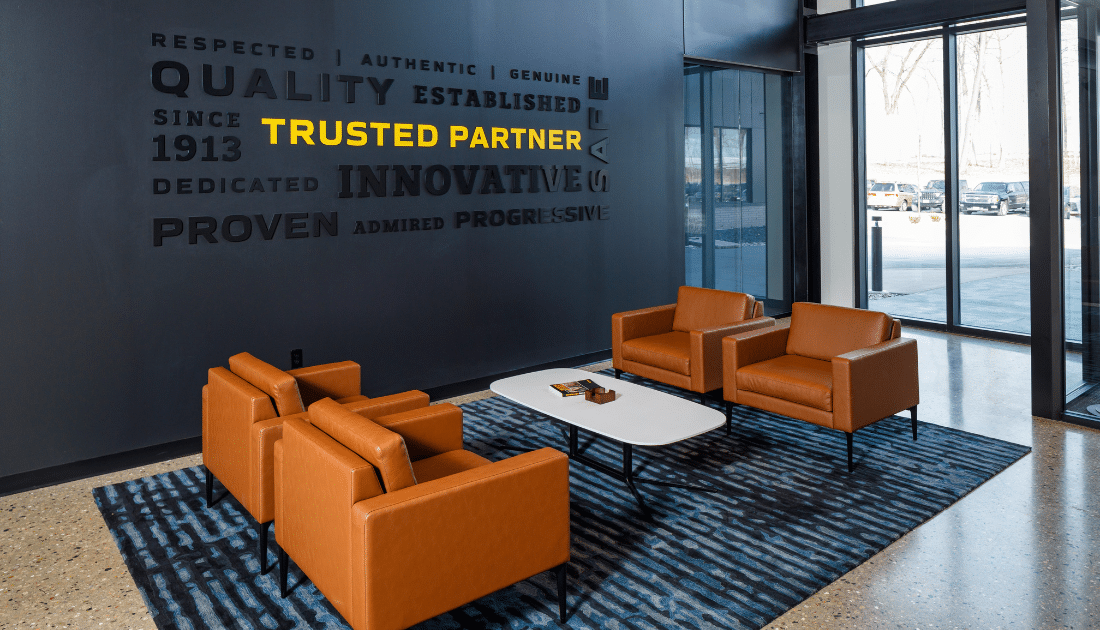 New Build Industrial Project with Natural Wood Accents
As industry leaders, we have access to high-quality products and the expertise required to successfully execute even the most complex projects.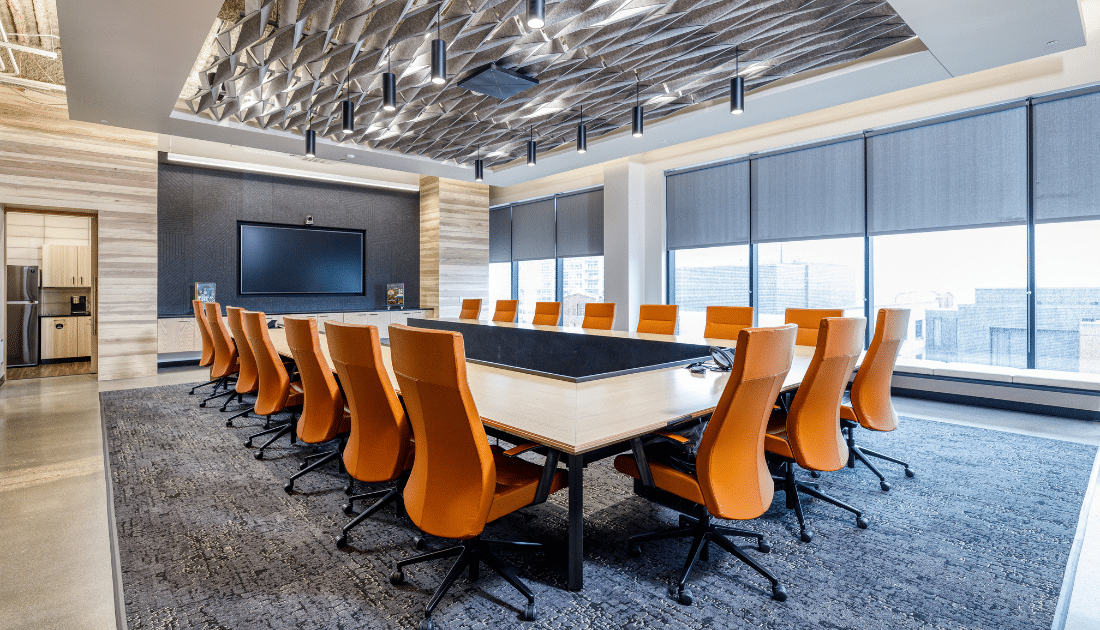 The conference room is absolutely breathtaking – a perfect testament to professionalism and sophistication.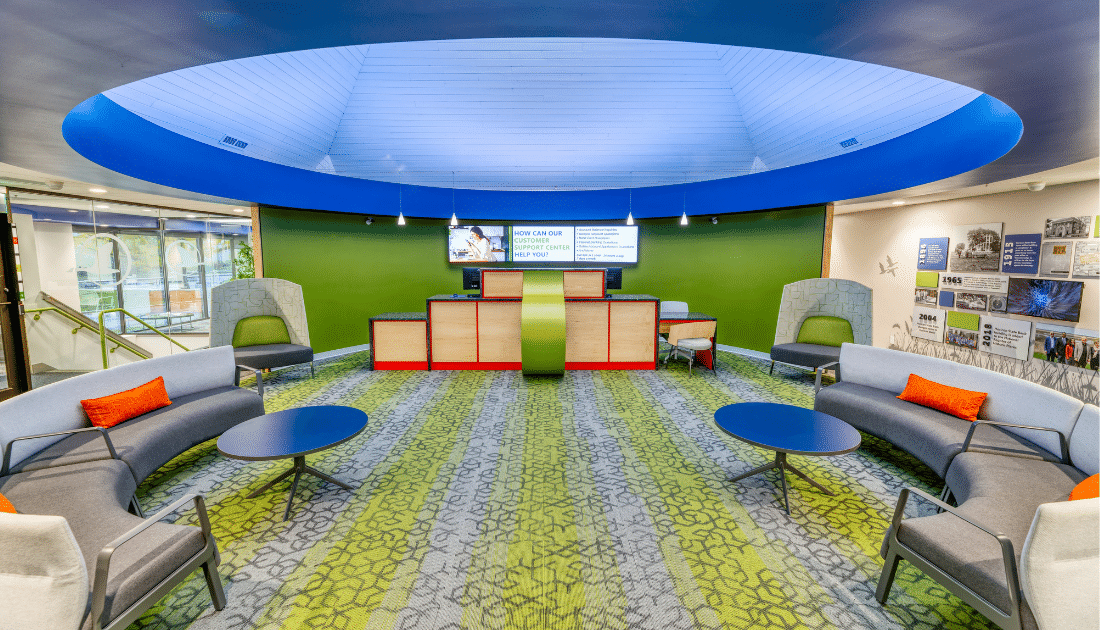 Modern Banking At Its Finest
Bringing banking into the modern world with a fresh new look that leaves customers feeling energized and comfortable.
Higher Education Administrative Building
Our client wanted to use this project as a reset of furniture and interior standards on their campus.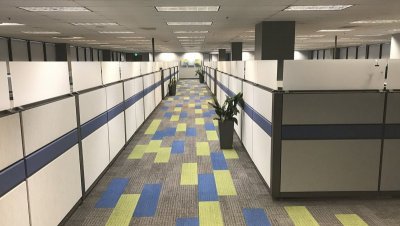 We reconfigured 275 outdated workstation sizes and finishes, gained density across two floors and replaced the carpet that had been in place since 1995.